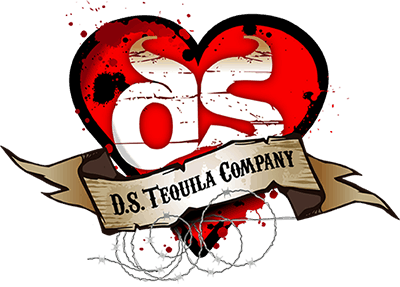 D.S. Tequila Company
Burgers + Tacos + Tequila
ST. PATRICK'S DAY, SATURDAY MARCH 17TH @ 10:00AM
Join us at D.S. Tequila Co. for: You Can't Drink All Day If You Don't Start In the Mornin'! The hottest St Patrick's Day Party in Chicago continues its annual tradition, in 2018, as being one of the earliest and best celebrations in the Midwest!!! For 22 years, this Green & Gold clad party has christened the Irish morn' with our Massive Breakfast Buffet that includes: scrambled eggs, hash browns, bacon/ham/sausage, toast or bagels, fruit trays and more, Bloody Marys, Screwdrivers, and Green Beer. So much fun that we could make a leprechaun turn green with envy! Choose from a variety of locations throughout the city and join in on the fun!
D.S Tequila Co. – Established in 2010.
D.S. Tequila Co. is a contemporary casual, full service, tex-mex restaurant and bar in the heart of Lakeview, Chicago. Our menu features gourmet à la carte tacos, cooked to order burgers, quesadillas, giant salads, and a wide assortment of appetizers to share. We regularly feature creative chef style tacos and burgers to keep your taste buds entertained and our menu exciting.
Our burgers are made with a half-pound of 100% prime beef and come with sweet and spicy fries. We proudly make our flour tortillas by hand each morning, blend our salsa, guacamole, and queso every day, and use the freshest produce available. Each taco is made to order and you can mix and match as much as your heart desires. On Thursdays come hungry; we feature our legendary All You Can Eat Taco Night after 5pm (some restrictions apply, see calendar for details).
D.S. Tequila Company is 21+ per our license, unless accompanied by a parent or legal guardian. By law, all guests must have a state issued ID to enter the restaurant regardless of age.
We do not allow offensive clothing, speech, or tolerate any other behavior that is otherwise negative, crude, lacking of decency, or just unnecessarily rude. Violators will be barred from entry or asked to leave, without tacos.
Give the gift of tequila and tacos! Deliver a gift card digitally to someone special in seconds. Choose a dollar amount, then enter the email or phone number of your recipient. Gift cards are delivered via text or email through Gratafy. Click HERE to get started!
Enjoy our heated 365 days/year greenhouse patio with your own private bar! Each event is planned & unique to your specific needs. Food and beverage packages available. Please contact us to arrange your next event.
Try our specialty tequila cocktails, margaritas, and frozen drinks made with D.S. Company premium tequila. All three varieties are also available for purchase at our restaurant (for take home only, no bottle service).
All specials are dine in ONLY. Specials Are Subject To Change During Special Events & Holidays.
Boystown's Favorite Patio
Enjoy our all season two level outdoor patio featuring a "rain or shine" retractable rooftop, bench seating, multiple flat screens for watching the game, and a gorgeous garden of succulent varieties. Heated in the colder months & equipped with AC in the summer. Watch the vibrant life of Boystown with ringside seats!
You can reserve our patio for your next party! Serves up to 150 people & has its own private bar – "The Shot Shack". We can even heat the patio up nice and toasty for holiday parties in the winter. Contact us about special food and beverage packages for your next event, or inquire about some package options!